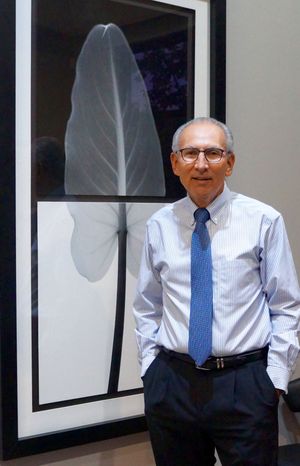 A highly-experienced and fiercely committed dentist, Felipe Morales DDS found a passion for dentistry when he was working as a dental assistant at Kelly Air Force base in Texas. In private practice since 1984, Dr Morales has been honing his craft for more than three decades and has built a reputation as a dentist particularly skilled in advanced cosmetic, orthodontics, and implant dentistry.
He has served as a dental director and board member of CommuniCare Health Centers for more than 20 years, and continues to be an advocate for quality healthcare.
"My journey began in 1984 at Heritage Dental Center on Marbach Road where I practiced my first 25 years and developed our brand of "Value-driven quality, technology and service." We serviced young military families around Lackland AFB and Kelly AFB, providing basic restorative and preventive services. With an eye on the future we begin expanding our skill sets to non-extraction orthodontics and cosmetic veneers. I pursued training through Gerety Orthodontics, Las Vegas Institute for Advanced Dental Studies, Spear Education, and Garg Implant Education.
Our technologies advanced with us as we added intra-oral cameras, digital x-rays, and metal-free dentistry. In 2000, I started a one technician in-house dental lab which today has grown to Art & Technology Dental Studio with 26 formally trained technicians, in a state-of-the-art CAD/CAM facility, serving over 200 dentists in central and south Texas with the latest technology dentistry has to offer. I take pride in being a good listener. I am known for having gentle hands and providing painless dentistry. But most importantly, the goal is to help my patients get to age 100 with healthy, functional and presentable teeth!"
-Dr. Felipe Morales, DDS
To find out more about Dr. Morales or the services we provide, call us or get in touch online!
Professional Affiliations
International Dental Implant Association
Academy of Osseointegration
American Dental Association
American Academy of Periodontology
Implant Direct International
Implant Seminars, Inc.
Spear Faculty and Study Club